Our methodology is best described as "taking the best of both worlds".
Old World winemaking places greater importance on a region's terroir and tradition rather than showcasing a particular varietal. New World winemakers are willing to break with tradition and experiment with different techniques but tend to emphasize a particular varietal. While we choose grapes that best display the region's terroir, we will try anything to make a great tasting wine! We blend all of the wines that  we produce and ratios can change depending on what flavor profile each vintage brings us.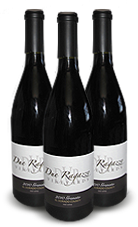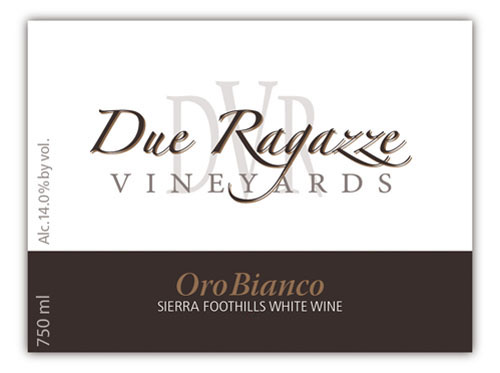 2018 Oro Bianco – Sierra foothills White Blend – 55 Cases Produced
We like to describe the Oro Bianco as our "outdoor" wine. This wine is best served poolside, with a picnic in the park, or while lounging on your favorite sandy beach. With 50% of the blend comprised of the increasingly popular Italian varietal Vermentino, the wine features many of its characteristics that include vibrant spring floral aromas and fresh citrus fruit flavor.  A touch of sweetness is brought to the mix by adding 35% Voignier, and the blend is rounded out by adding 15% Sauvignon Blanc. Pairs extremely well shellfish and with richer fish like Halibut.
$22.00 per bottle – Discounted Case price – SOLD OUT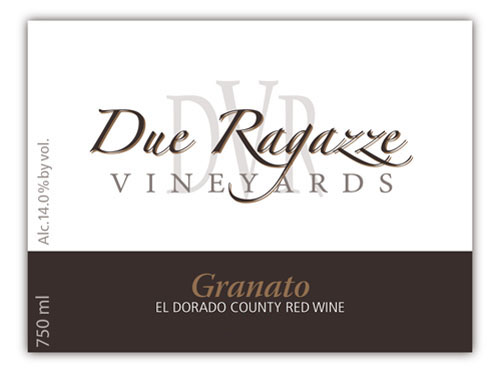 2017 Granato – Petite Sirah based blend – 95 Cases Produced
Hints of dark cherry and black pepper aroma are present in the bouquet before the palate is greeted with balanced flavors of cocoa and blackberry. Our highest concentration to date of Petite Sirah (72%) gives the 2016 Granato wonderful dark color while the added Barbera (28%) brings the appropriate amount of acidity to achieve "food friendly" status. Ready to drink now and will age gracefully.
$25 per bottle  – Discounted Case price – click here to order
2018 Granato – Petite Sirah based blend – 100 Cases Produced
Rich, dark blueberry flavors with an abundance of cocoa are featured immediately along with complex layers of mouth drying tannins. The 2018 Granato features the highest percentage of Petite Sirah ever at 78% with the balance of the blend being Barbera. Ready to drink now but this wine will show its true expressive characteristics in another year. This would be the ideal Spring barbeque wine with burgers or Brats and for those who want to push their culinary limits, a shredded chicken mole is magical with this wine. 
$25.00  per bottle – Discounted Case price – Click Here to Order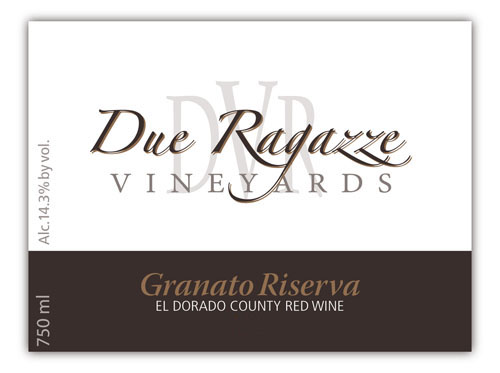 2017 Granato Riserva – Petite Sirah based blend – 70 Cases Produced
The blend remains consistent with the prior vintages (70% Petite Sirah / 25% Barbera / 5% Cabernet) and the rich dark fruit characteristics are prevalent upon the first sip. The Granato Riserva is the ultimate holiday/special occasion wine as it pairs well with many dishes and displays an elegance that guests will be able to immediately recognize.
$32 per bottle – Discounted Case price – click here to order
2018 Granato Riserva – Petite Sirah based blend – 65 Cases Produced
Rich, complex and our most layered wine to date. An elegant nose brings a bouquet of dark blackberry and chocolate notes that prepares the palate for a delightful experience. A lingering flavorful finish exhibits the wine's depth and structure. Well balanced and full bodied, the Riserva lends itself for special occasions and would serve as a gift that is not forgotten. Pairs extremely well with roast pork or other barbequed meats along with dry cheese.
$32.00  per bottle – Discounted Case price – Click Here to Order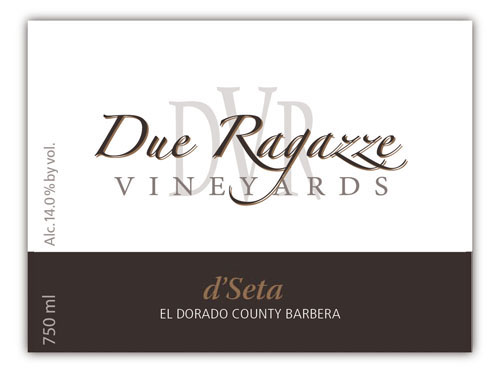 2017 D'Seta – El Dorado County Barbera – 96 Cases Produced
D'Seta roughly translates to "of silk" in Italian and is the ideal description for this Barbera dominant blend. The first sip offers an array of intense summer fruit berries with hints of black pepper showing up in the background. While there is a playful tartness on the back of the palate, the added Petite Sirah in this blend gives it optimal balance and additional color. Like all of our wines D'Seta will pair well with several entrées including red sauced pasta dishes and grilled meat.
$27 per bottle – Discounted Case Price – Click Here to Order 
2018 D'Seta – El Dorado County Barbera – 98 Cases Produced
Our first ever pure varietal captures your attention upon the first sip. Classic Barbera characteristics of rich, vibrant cherry flavors greet the palate along with hints of anise and vanilla. Originating from Viani Vineyards in Pilot Hill, our Barbera offers a textbook new world style that is more full- bodied and has a richness that marries well with the acidity of this varietal. Consider this wine your Swiss Army knife for paring with food. Blue cheese is a can't miss along with marinara pasta dishes, rich meats and game.
$27 per bottle – Discounted Case Price – Click Here to Order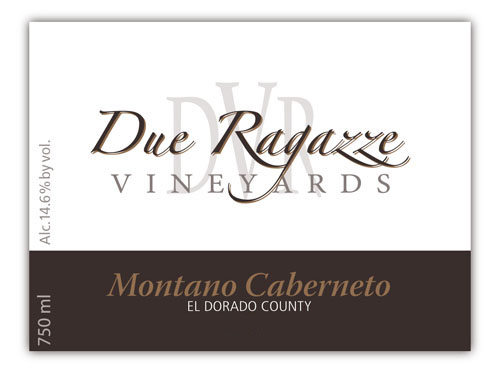 2018 Montano Caberneto – El Dorado County Cabernet – 56 Cases Produced
Our Cabernet-based blend (90% Cabernet Sauvignon 10% Petite Sirah) illustrates that amazing Cabernet wines can be produced from the hillsides of El Dorado County. Bold, extracted flavors of dark chocolate and ripe berried fruit greet the palate upon the first sip while well-placed tannins become apparent on the finish. An extremely well-balanced wine that is too easy to consume and will likely lead to EBS (Empty Bottle Syndrome).

$40 per bottle – Discounted Case Price – Click Here to Order